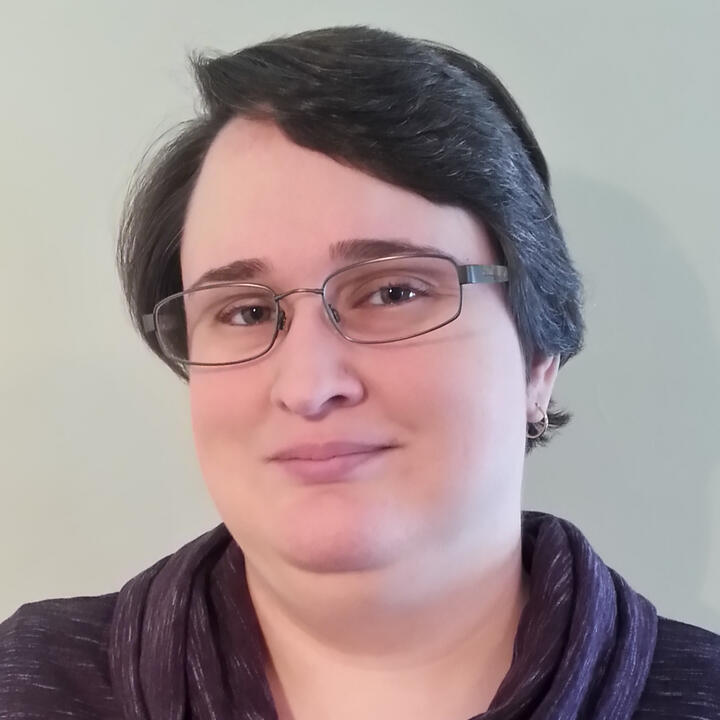 Renee Carter Hall
Salutations! I write fantasy and science fiction for kids, teens, and adults.If you're new to my work, try my free ebook Six Impossible Things or check out some of the short stories posted on my Patreon. If you'd like to get in touch, you can find my email and social media links on my contact page.Don't forget to sign up for my mailing list so you never miss a new release!
Sign up for my mailing list so you'll never miss a new release!I only send emails when I have important news to share, so I promise not to overload your inbox. (And just to say thanks, when you sign up you'll also get a Smashwords coupon code for a free copy of my ebook Real Dragons Don't Wear Sweaters.)
Books
Click on a cover for more information and ordering links!
The Frog Who Swallowed the Moon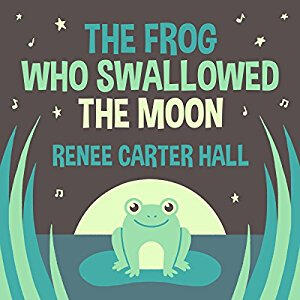 Frog loves nothing more than to sing, and his friends love nothing more than to listen. But when he accidentally swallows the moon, Frog must make a choice: Should he let the night skies remain unlit or give up his beautiful voice forever?Genre: Fantasy
Length: Short story
Available formats: Audiobook
Recommended audience: Middle grade and upA PDF of the text can be found on my Patreon.
Huntress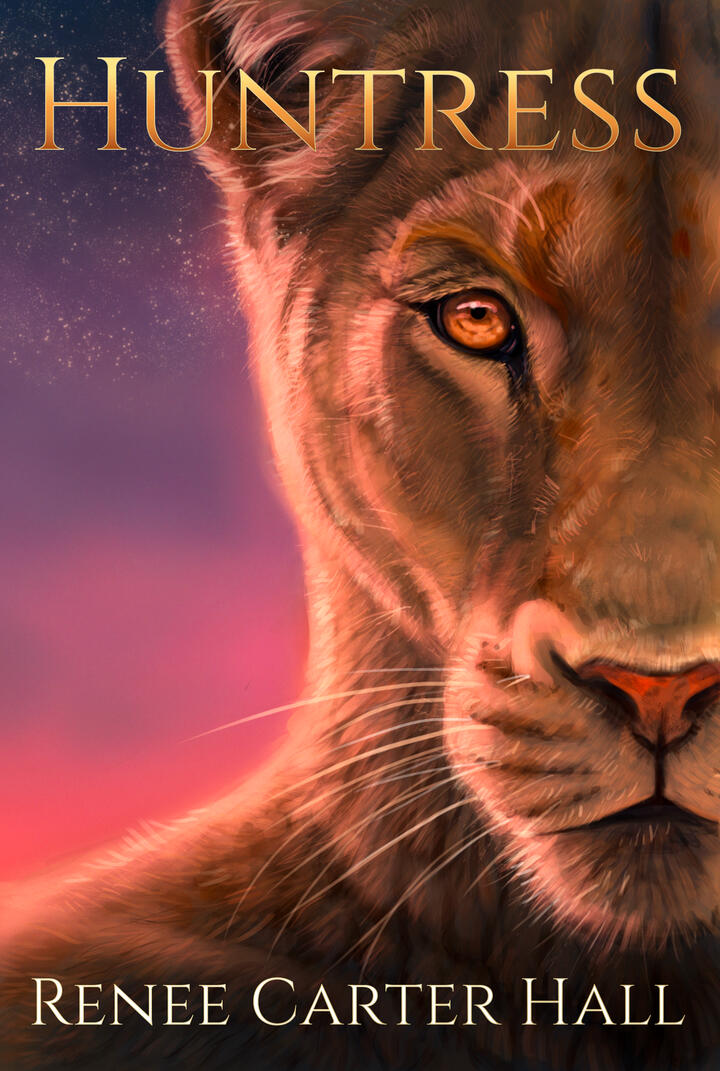 Paperback available from FurPlanet
All her life, the young lioness Leya has dreamed of becoming one of the karanja, the proud huntresses of her people. But there's more to being karanja than just learning to throw a spear. Life among their tents means giving up family, safety—even love. How much is Leya willing to sacrifice for a place in the sisterhood? Does she truly have the heart of a huntress?Genre: Fantasy
Length: Novella + short stories
Available formats: Paperback and ebook
Recommended audience: YA and adultsThis edition includes the novella "Huntress" (nominated in the 2014 Ursa Major Awards and winner of Best Novella in the 2014 Cóyotl Awards), as well as three brand-new short stories set in the same world.
Wishing Season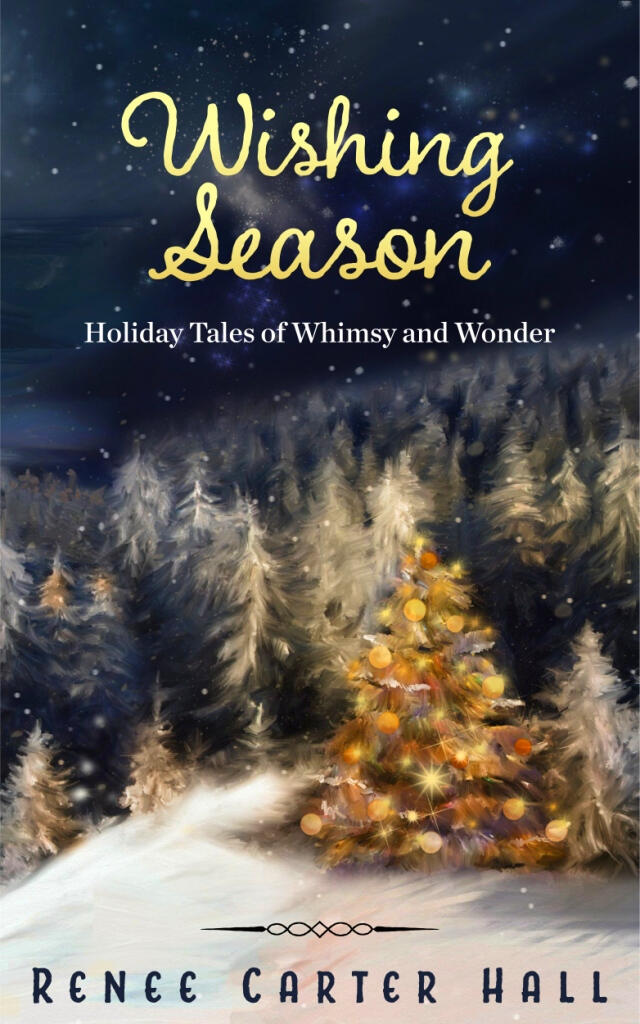 Journey to the North Pole and beyond in seven magical tales for the young at heart:"The Gingerbread Reindeer" - When Santa finds himself one reindeer short for the Christmas run, the frost-elf Boreas enchants a replacement. But there's more than elf-magic being worked, and when an ancient foe threatens them all, the gingerbread reindeer finds he's made of more than just flour and sugar."Special Delivery" - It's Christmas Eve, and Phillip Cottington—a.k.a. the Easter Bunny—is already planning for spring. But when a letter intended for Santa gets delivered to him instead, Phillip has to make sure it gets through in time."Holly's Jolly Christmas" - All the young reindeer Holly dreams of is to be part of Santa's team, but no one will give her the chance—until a child's letter starts her on a path that will take her places she never imagined."An Older World" - Jakob the toymaker lives in a world of grief, until a special toy gives him a chance at a new life."The First Winter" - A mother bear tells her cubs the story of how First Bear defeated Death."Nativity" - An orphaned girl finds an unusual place to belong."Santa's Summer Vacation" - By order of Mrs. Claus, Santa and his head elf Fussbudget travel to the magical island of Serendipity to relax on the beach. But Maelstrom, evil King of the Eighth Sea, has other plans for Santa.Genre: Fantasy/holiday
Length: Short story collection
Available formats: Paperback and ebook
Recommended audience: Middle grade and up
Six Impossible Things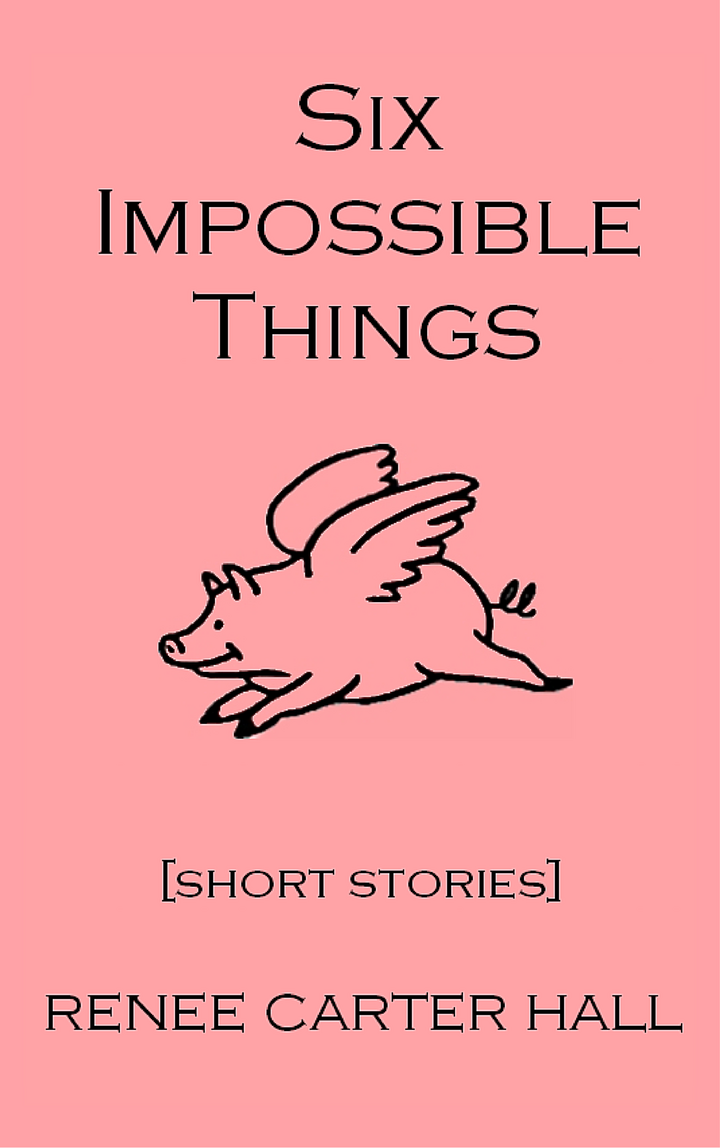 A new father is visited by his childhood imaginary friend. A woman falls in love with a cartoon character. The Four Horsemen of the Apocalypse show up at a big-box retail chain. Sometimes humorous, often poignant, and always memorable, the six short stories in this collection may just make you believe impossible things.Genre: Fantasy
Length: Short story collection
Available formats: Ebook
Recommended audience: YA and adultsThis free ebook includes my short stories "Childish Things," "Moon, June, Raccoon," "Norma the Wal-Mart Greeter Meets the Four Horsemen of the Apocalypse," "Swear Not By the Moon," "Drawn From Memory," and "The Garden".
By Sword and Star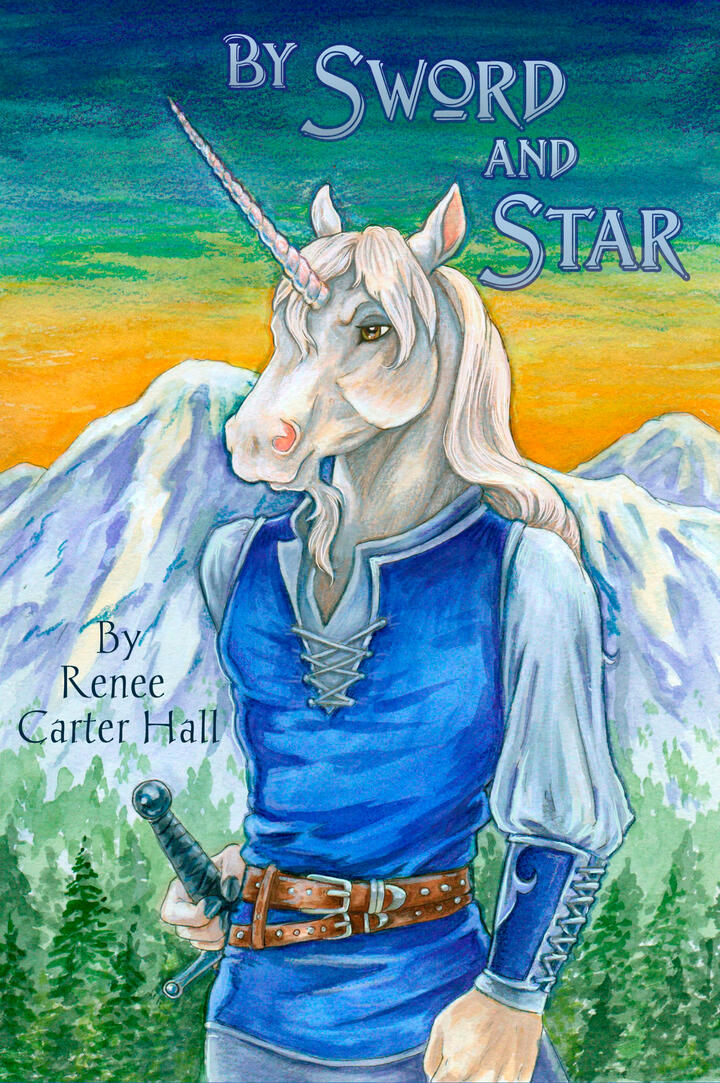 Prince Tiran of Silverglen may be heir to the throne of all Asteria, but he's always felt more at home among the villagers, no matter how many lectures he gets from his father. But when the elk-lord Roden slaughters the royal family and claims the throne, only Tiran is left to avenge their deaths and take his place as the rightful king. His journey will lead him from the shadowed heart of his forest home into the treetops with the squirrel-clan of the Drays, across the western plains, and among the mysterious and deadly wolves of the Northern Reach. With his allies' help, Tiran must become the king his people need him to be—or risk fulfilling an ancient prophecy that will spell the end of Asteria itself.Genre: Fantasy
Length: Novel
Available formats: Paperback and ebook
Recommended audience: YA and adults
Real Dragons Don't Wear Sweaters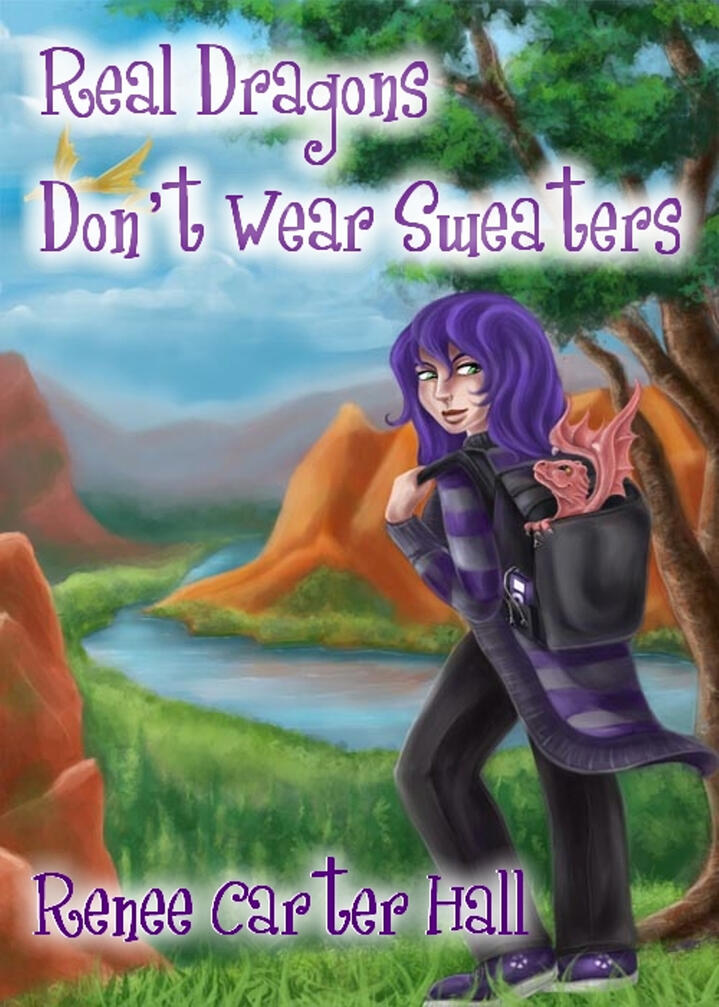 All Dinkums wants is to be a real dragon, a fierce crimson-scaled firebreather like the ones living in the northern caves. Instead, Dinkums is pink, fuzzy, and cute—until Skye, a teen witch bored by school and ready for a challenge, finds a way to transform him. But Dinkums and Skye are both about to learn that being real is more complicated than they bargained for.Genre: Fantasy
Length: Novelette
Available formats: Ebook
Recommended audience: YA and adults
About
It's hard for me to remember a time when I wasn't writing. Growing up in Virginia's Shenandoah Valley, I filled spiral notebooks with illustrated stories about animal characters, and I loved the chance to sit at my parents' electric typewriter and turn my characters' adventures into "real" print.I was first paid for my writing at age 13. With my friends Amy and Sarah, I wrote a fan story for the animated series Tiny Toon Adventures, and on a whim we sent it to executive producer Steven Spielberg. The story eventually made it to Spielberg himself and became the episode "Buster and Babs Go Hawaiian," and the three of us even appeared in the show as cartoon characters. (You can read much more about this on my blog Three From Waynesboro.)These days, I live in the woods of West Virginia with my husband Jeff and our cat, where I also work in medical transcription. I write fantasy and science fiction for kids, teens, and adults, and my work has been influenced by storytellers from a range of media, including Jim Henson, Ray Bradbury, and (of course) Steven Spielberg.I love writing animal characters, so you'll find quite a few talking animals in my stories—both the ones for kids and the ones for adults. But no matter the age group I'm writing for, I always hope my stories can bring a little magic into my readers' days. After all, you're never too old for imaginary friends!
Contact
I love hearing from readers! Check out the icons below for all my social media links and ways to get in touch. You can also send me an email using the form below.
If you need to send something snail mail, my address is:Renee Carter Hall
PO Box 112
Bloomery, WV 26817-0112